Studio Deck13 w 2014 r. wypuściło grę wzorowaną na serii Dark Souls pt. Lords of the Fallen. Produkcja była udana ale za bardzo wzorowała się na serii od From Software i nie stworzyła własnego uniwersalnego stylu. Kilka lat później studio zmieniło klimat swojej produkcji z zamków i rycerzy na futurystyczne miasto science fiction w The Surge.
Przez te parę lat Deck13 doskonaliło się w tworzeniu trudnych gier, opartych na mechanice wytrzymałości i walk z wymagającymi przeciwnikami. Odczuwałem radość gdy słyszałem dźwięk metalu rozcinający kości podczas walki potężną bronią w futurystycznym egzoszkielecie. Bardzo ciekawa mechanika parowania podobna do tej w For Honor sprawdza się świetnie. The Surge 2 jest satysfakcjonującą, szczegółową grą RPG, którą Deck13 może nazwać własną.
Akcja gry rozgrywa się w Jericho City, futurystycznej metalicznej metropolii nawiedzonej przez The Defrag, irytującą chorobę wywołaną przez substancję zwaną nanitem, którą ludzie standardowo jak zawsze zaczęli używać do złych celów. Nasz protagonista jest anonimową osobą, która jako jedyna przeżyła katastrofę samolotu, budzi się w więzieniu i próbuje się wydostać z miasta.
Od momentu gdy pierwszy raz wyrwałem kończynę, wszystkie wady dla mnie zniknęły. Historia i postacie ustąpiły miejsca znacznie lepszej rzeczy, a mianowicie satysfakcji płynącej z walki i postępu postaci. Podobnie jak w przypadku poprzednika, walka w grze The Surge 2 opiera się na obserwacji, zarządzaniu wytrzymałością i oddawaniu ciosów w dobrym czasie. Obserwujemy ataki wrogów, celujemy w określone części ciała pod kątem słabości, a następnie użyj tych części jako ulepszenia do swojego bohatera. To bardzo satysfakcjonująca pętla wydarzeń.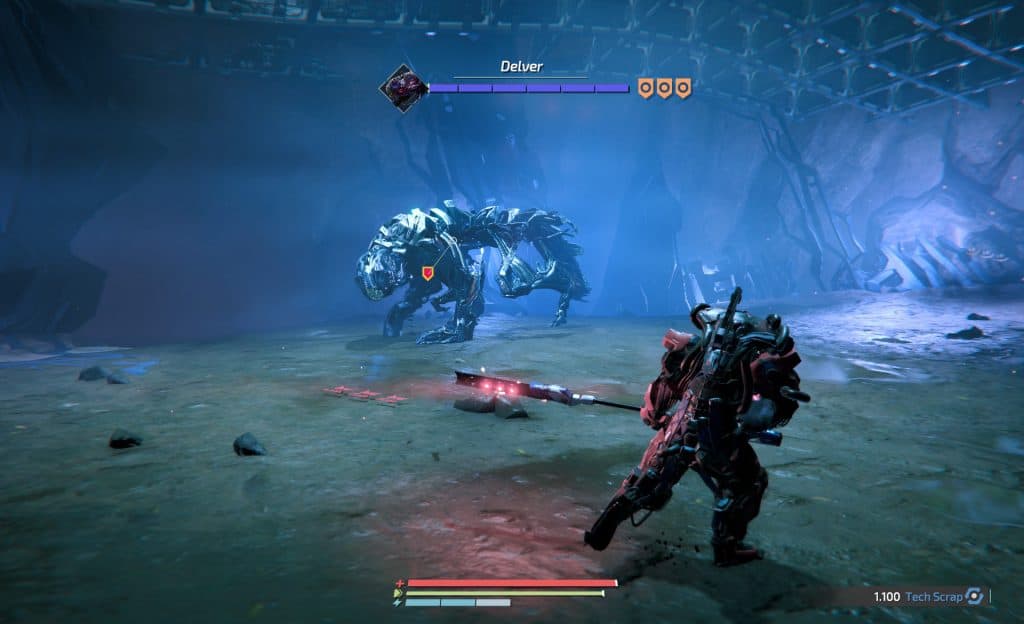 Szeroki wachlarz broni i uzbrojenia pozwala ci na stworzenie bohatera takiego jakiego chcesz. Możesz być opancerzonym tankiem, który może przyjąć na siebie więcej ciosów niż normalnie, lub być szybkim wojownikiem, który uderza szybkimi seriami ciosów z włóczni i łatwo odskakuje nie tracąc dużo wytrzymałości.
XP  jest podobne do dusz w serii Dark Souls. Mianowicie punkty doświadczenia w The Surge 2 mają postać złomu technologicznego, którego używasz do ulepszania lub konstruowania sprzętu, lub do wyrównywania i ulepszania zdrowia, wytrzymałości i wydajności baterii. Moc baterii jest uzyskiwana z atakowania wrogów, więc aby się wyleczyć lub uzyskać krótkotrwałe doładowania, musisz być agresywny. Jest to bardzo podobny system do Bloodborne.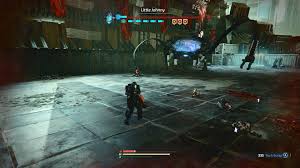 Dobrą wiadomością jest to, że w każdym momencie możesz rozdysponować punkty na nowo. Nie trzeba czekać lub rozpoczynać grę od nowa.
System implantów wpływa na tę plastyczność. Gdy awansujesz, zyskujesz dodatkowe miejsca do wypełnienia implantami, które albo zwiększają określone statystyki, albo dają ci "wtryskiwacze", które wykorzystują twoje ogniwa baterii do regeneracji zdrowia lub oferują małe bonusy statystyk w obrażeniach, obronie i tak dalej. Implanty te można układać w stosy w interesujący sposób, dostarczając energii na przykład do zadawania obrażeń lub dając wiele wzmocnień.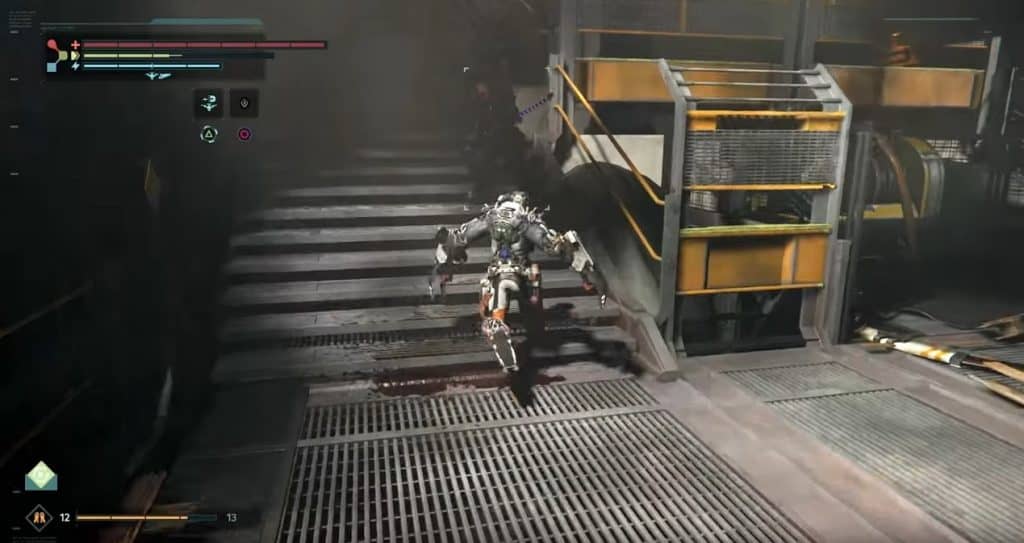 Jericho City jest o wiele większe i bardziej otwarte niż kompleks fabryczny w pierwszej części. W mieście jest kilka rozległych stref, w których można znaleźć wszelkiego rodzaju sekrety, skróty i rozgałęzione trasy. Miasto też jest bardziej zamieszkane niż w oryginalnej grze. W świecie znajdują się różne frakcje walczące o kontrolę. Kluby i centra handlowe służą do odbierania zadań, wymieniania towarów i słuchania plotek o otaczającej apokalipsie.
W mieście ogniska z Soulsów zastępują punkty Medbays – sporadyczne miejsca zapisu, w których wymieniamy zebrany złom na ulepszenia itd.  Kiedy umierasz, upuszczasz cały niewydany złom technologiczny i musisz wrócić do tego miejsca bez śmierci, aby go odzyskać. Jest to niezawodny system trzymający gracza w napięciu, gdy po wielu godzinach nagle możemy stracić wszystko co uzyskaliśmy oprócz cech już wykupionych jest stresujące.
Podsumowanie
W Jericho City panuje przyjemny chaos. Jest to jednak świat pozbawiony osobowości. Projekty poziomów nie są zbyt perfekcyjne. System walki i ulepszania jest majstersztykiem wśród najlepszych gier. Dźwięki stalowych cięć przeciągnęły mnie przez 20-godzinną kampanię zmuszając mnie do zignorowania szczątkowej historii. Bawiłem się świetnie i uważam, że każdy fan wymagających gier powinien zagrać w The Surge 2