Mysz dla gracza za 35 zł? To nie żart, nie jest jednak tak idealnie jak to sobie wymarzyłem.
Proste opakowanie nie zawiera niczego oprócz krótkiej instrukcji i samej myszki.
Urządzenie jak przystało na wszystko co jest dla graczy ma podświetlenie, nie drażniące w nocy lecz przyjemne i ładnie akcentujące naszego gryzonia. Myszka ma 6 przycisków, w tym dwa programowalne, które domyślnie cofają stronę lub wracają do otwartej przed momentem karty.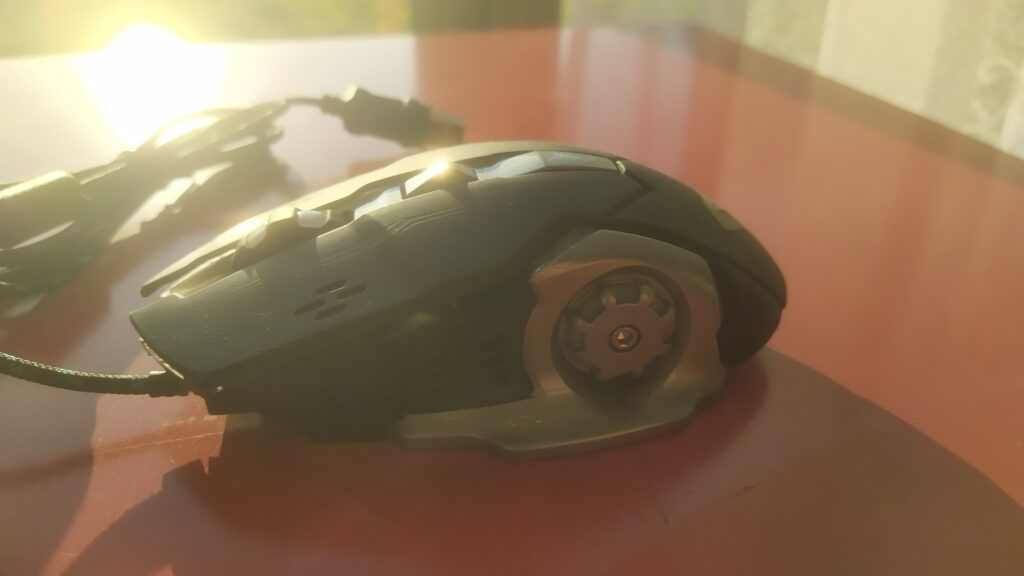 Na bokach znajdują się koła, które mają poprawić design urządzenia. W praktyce utrudniają tylko korzystanie z myszki i sprawiają dyskomfort pod kciukiem. Mysz jest zadziwiająco duża więc osoby z większymi dłońmi nie będą mieli problemów. Urządzenie wizualnie prezentuje się zadziwiająco dobrze, kabel jest opleciony co utrudnia zwijanie się go i mysz posłuży nam dłużej. Od spodu znajdują się ślizgacze i sensor optyczny.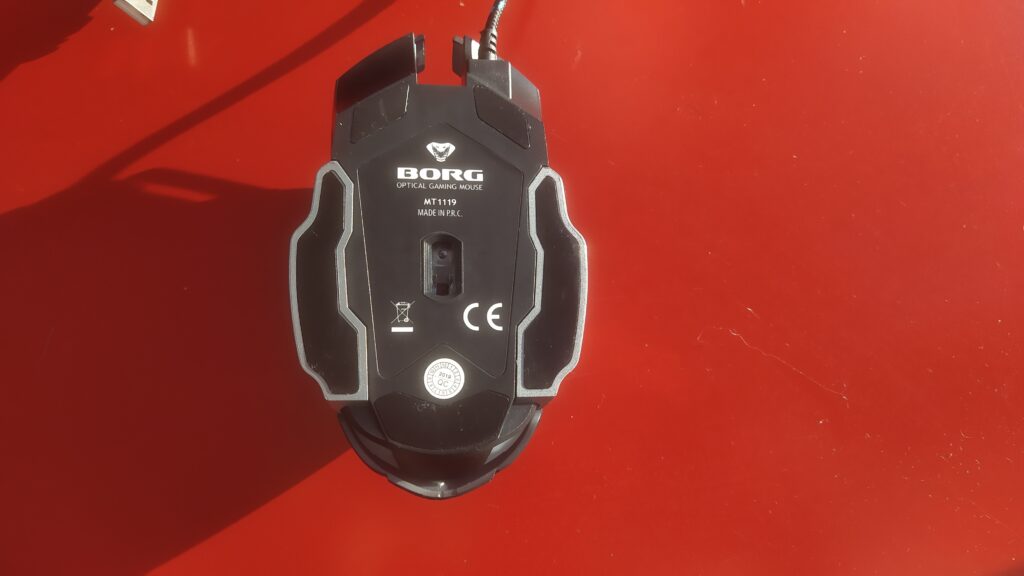 Podsumowując jest to mysz dla niezbyt wymagających użytkowników. Sprawdzi się świetnie według mnie jako prezent dla dziecka, które nie potrzebuje sprzętu z najwyższej półki do grania. Urządzenie ma wyśmienity stosunek ceny do jakości więc za około 35 zł trudno będzie znaleźć coś lepszego.