Dzięki uprzejmości marki Genesis miałem okazje przetestować fotel dla graczy od Genesis. Dostępny w polskich sklepach za około 700zł.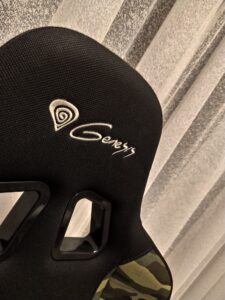 Dobry fotel to podstawa. W trakcie wielogodzinnych sesji w pracy bądź po prostu przy graniu męczymy się. Fotel powinien zapewniać zdrową pozycje ciała jak i wygodę. Genesis Nitro 560 CAMO trafia w gusta graczy, którzy cenią sobie zarówno wspomnianą wygodę jak i trwałość. Oryginalny design fotelu sprawia, że trudno go zauważyć 😉
Cały fotel obity jest tkaniną odporną na wycieranie tkaniną, solidna metalowa konstrukcja zapewnia użytkownikowi odpowiednia stabilizację. Opcje regulacji są dosyć pokaźne, otóż możemy dopasować sobie zarówno wysokość siedziska jak i oparcia. Oparcie możemy opuścić do pozycji całkowicie prostej. Siedzisko ma wymiary 49 cm x 54 cm, zaś oparcie 55 cm x 83 cm. Śmiało mogę powiedzieć osobom wysokim, że fotel nie jest za mały; ja mając prawie dwa metry wzrostu nie gniotłem się w fotelu. Regulowane podłokietniki pomagają w dostosowaniu wszystkiego pod użytkownika. W zestawie dostajemy dwie poduszki lędźwiową i zagłówkową, mają one zagwarantować odpowiednią wygodę, ergonomie i podparcie kręgosłupa. Zdziwiłem się gdy fotel ważący ponad 20 kg ze mną na sobie porusza się sprawnie, a to wszystko przez zastosowaniedużych nylonowych kółek. Maksymalne obciążenie wynosi 150 kg, na szczęście jeszcze się mieszczę.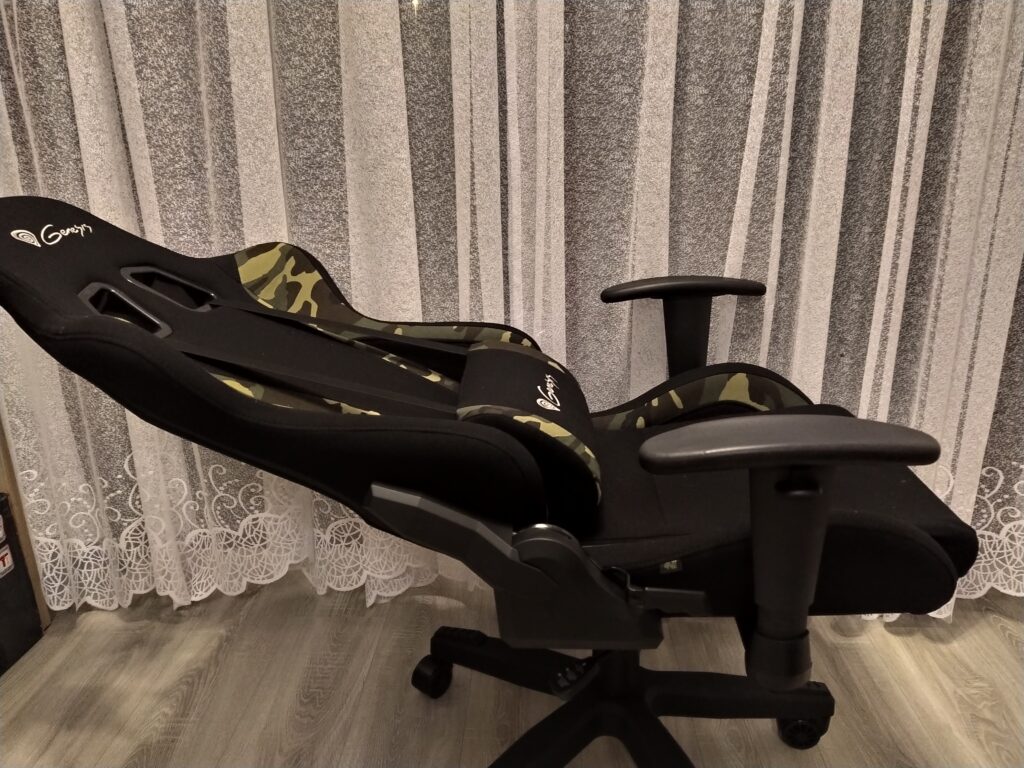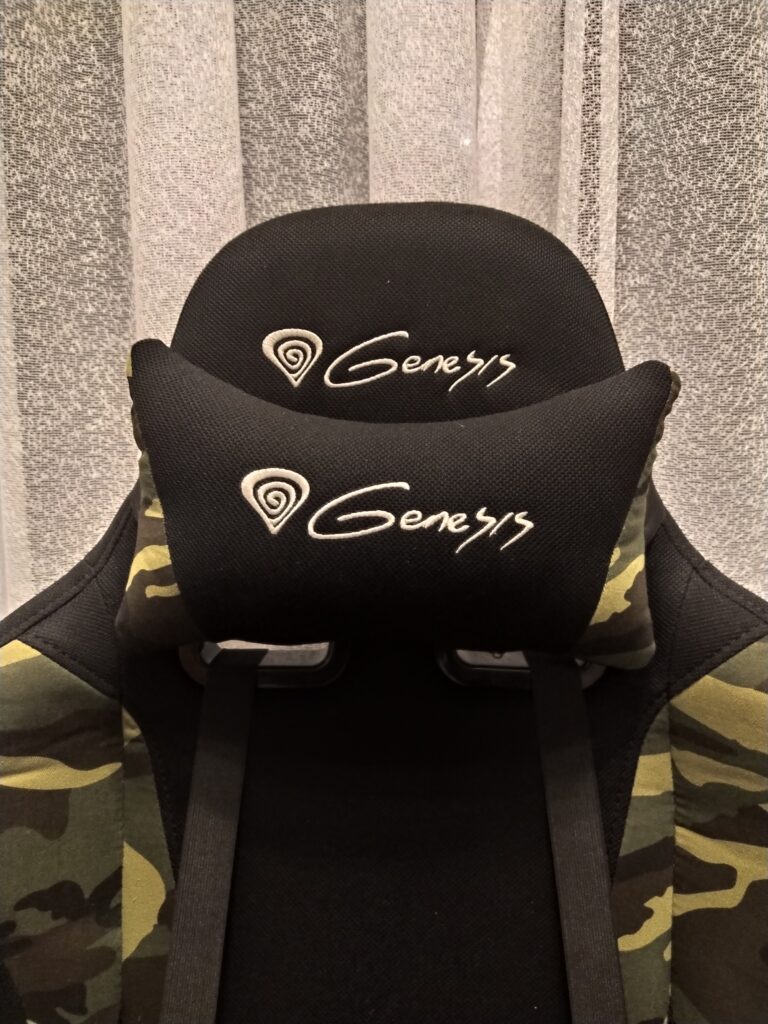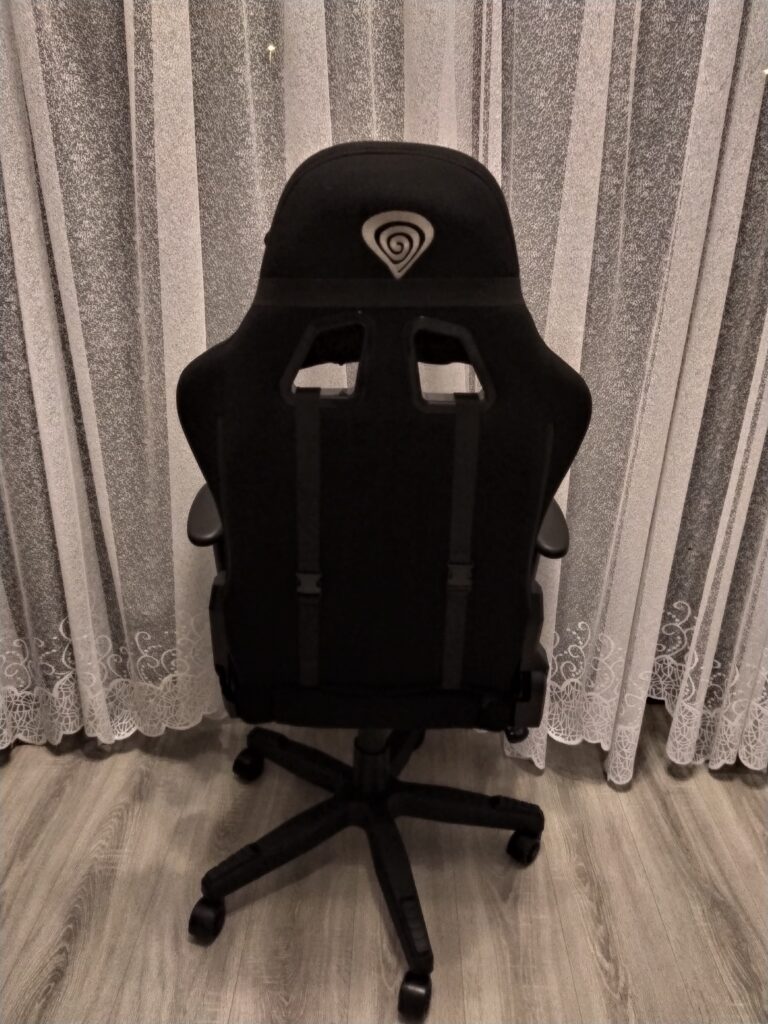 Dane techniczne:
• wykończenie: tkanina
• dostępny kolor: czarny / brązowy/ zielony
• maksymalne obciążenie: 150 kg (podnośnik gazowy klasy 4.)
• poduszki: lędźwiowa, zagłówkowa
• wysokość fotela: 123.5 – 130.5 cm
• wysokość oparcia: 83 cm
• szerokość oparcia: 55 cm
• wysokość siedziska: 44.5 – 52.5 cm
• szerokość siedziska: 54 cm
• głębokość siedziska: 49 cm
• kółka: nylonowe, średnica 60 mm
• waga: 23 kg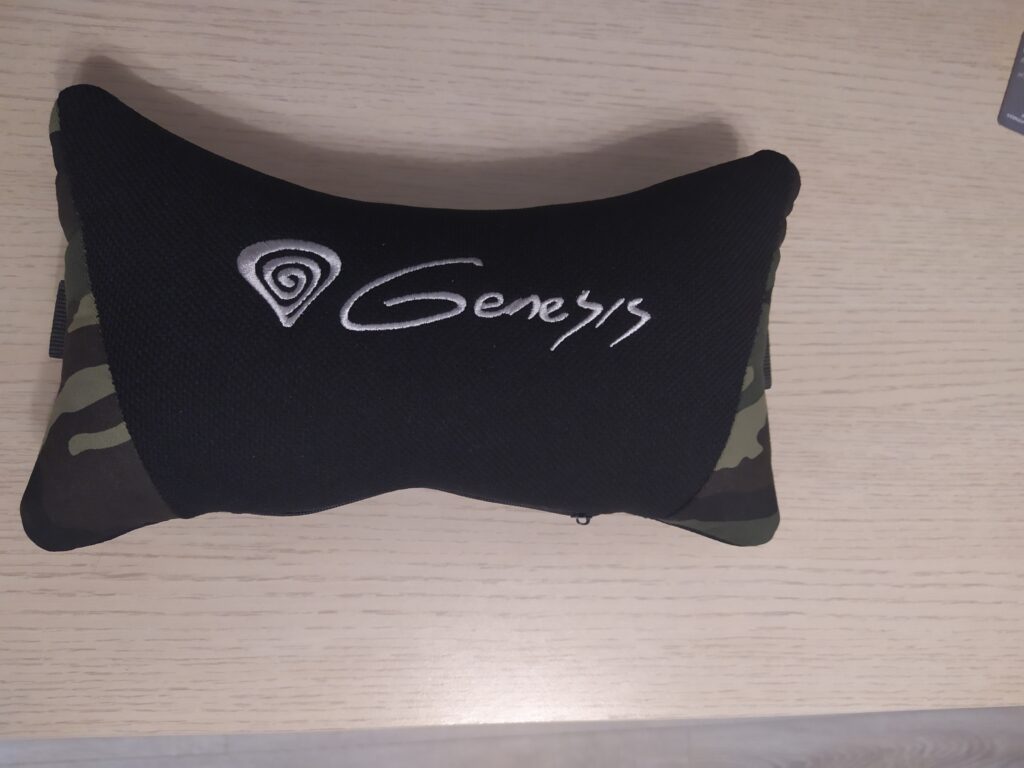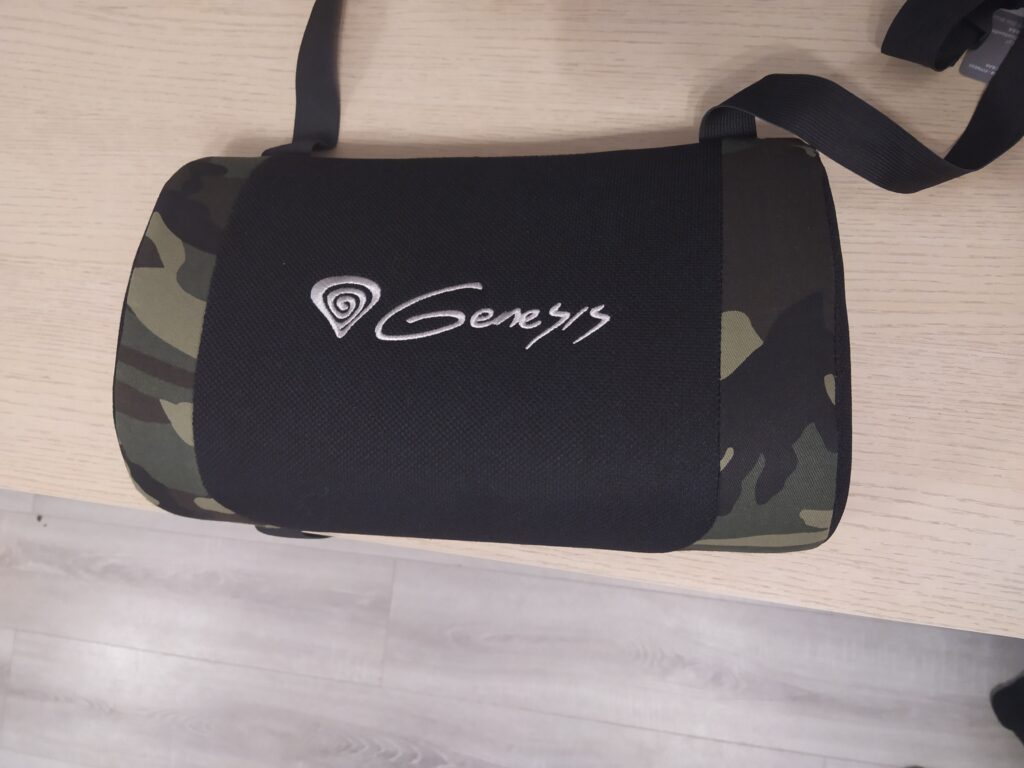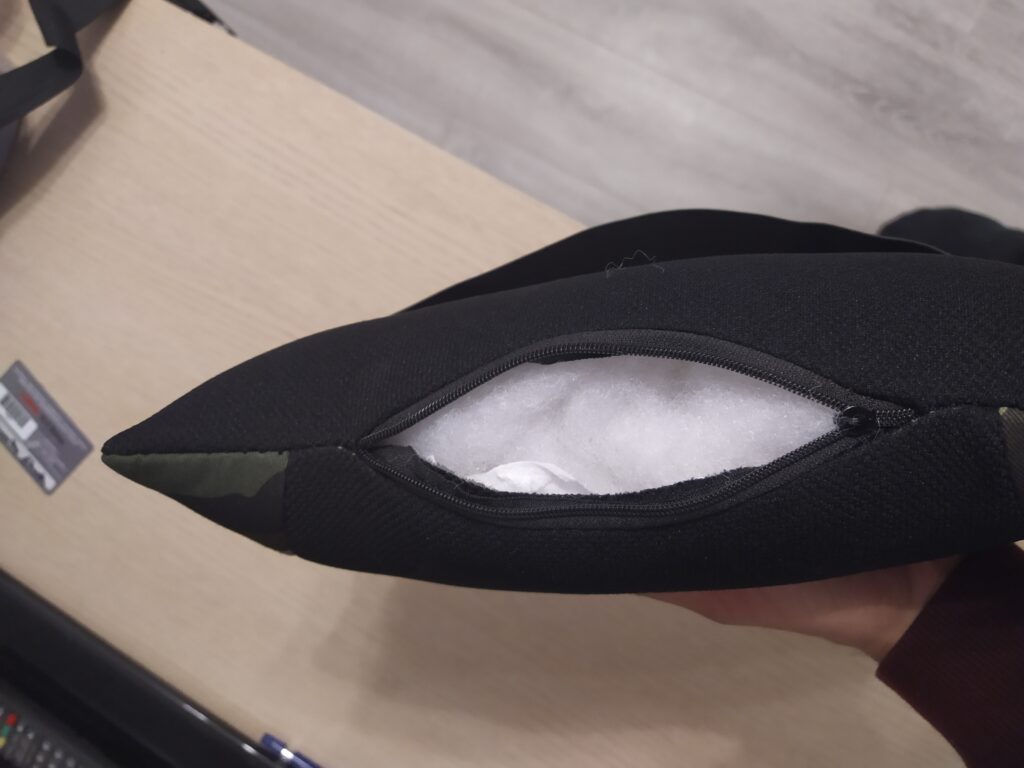 Podsumowanie
Genesis Nitro 560 to bardzo przemyślany fotel dla graczy zapewniający odpowiednią wygodę. Jakość wykonania stoi na wysokim poziomie, jedyna wada jaką zauważyłem to trudne usuwanie plam z tkaniny. Cena 700zł nie jest zbytnio wygórowaną ceną patrząc na niektóre o wiele droższe fotele biurowe. Poduszki zapewniają odpowiednie wsparcie dla naszego kręgosłupa. Najbardziej podoba mi się funkcja bujania, która pozwala nam się zrelaksować po ciężkim dniu.