Podświetlane słuchawki za około 60 zł. Firma MEDIA-TECH, która wypuściła serię tanich produktów ze świetnym stosunkiem ceny do jakości. Cobra Pro Thrill to sprzęt z niskiej półki cenowej dostępny dla każdego.
Słuchawki zapakowane są w czytelne opakowanie ze wszystkimi najważniejszymi informacjami. W środku znajduje się: urządzenie, karta gwarancyjna i krótka instrukcja obsługi. Na froncie widoczny jest napis "Designed for Pro-Gamers" z czym mógłbym się kłócić
.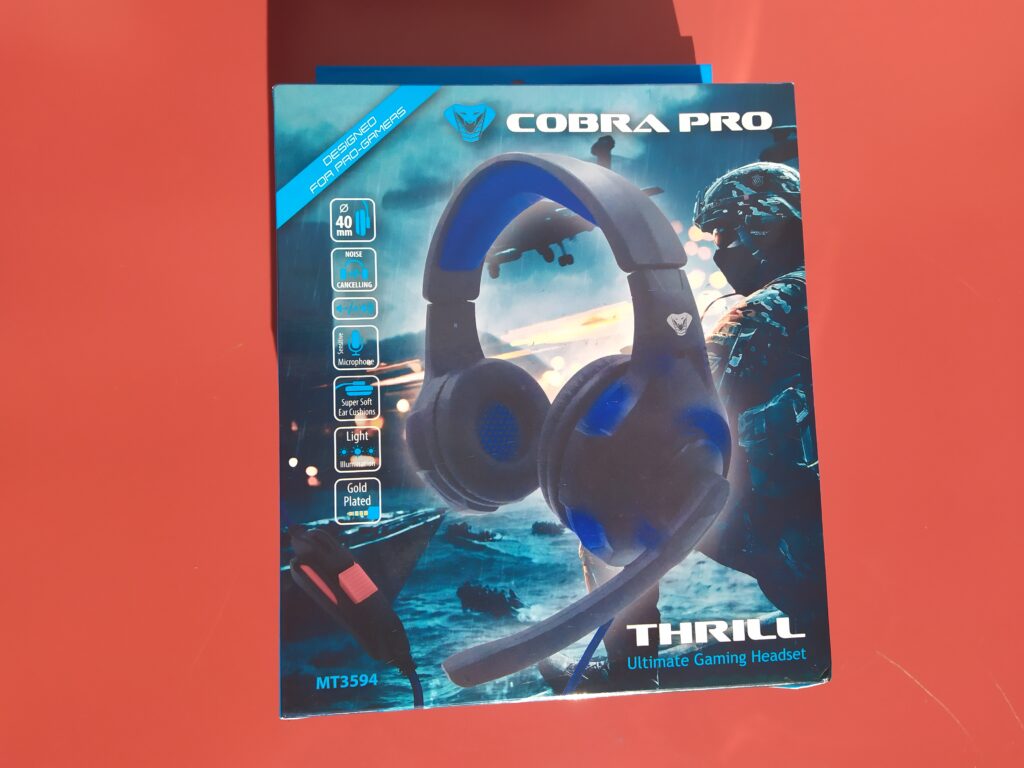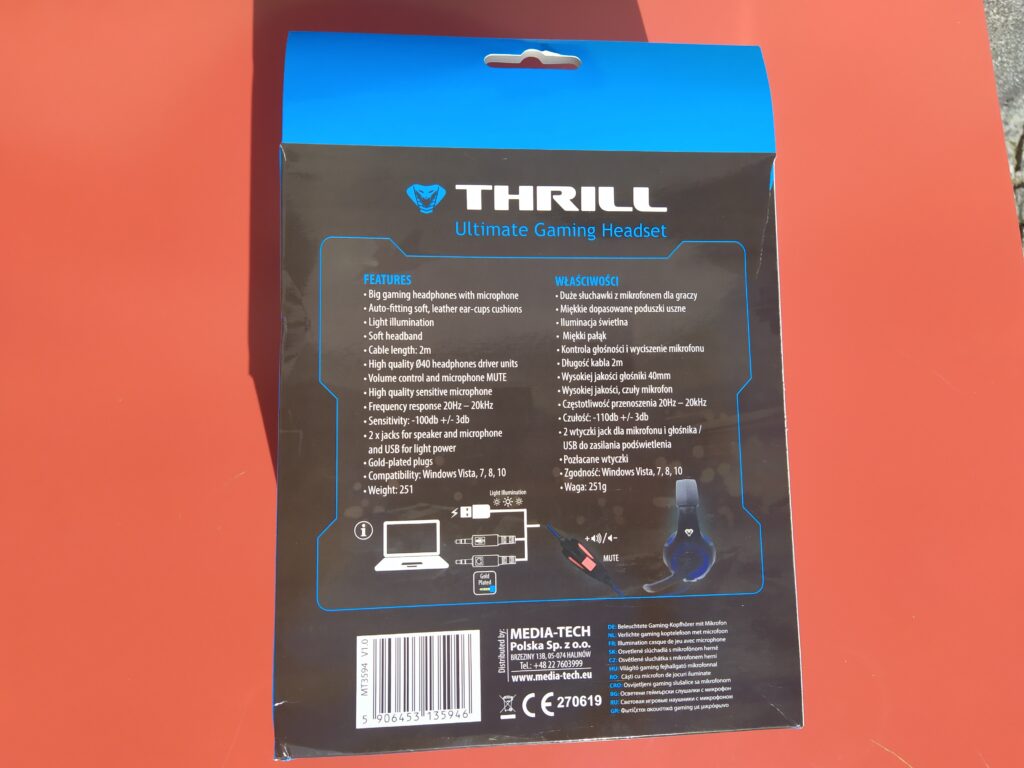 DANE TECHNICZNE:
Duże słuchawki z mikrofonem dla graczy
Miękkie dopasowane poduszki uszne
Iluminacja świetlna
Miękki pałąk
Kontrola głośności i wyciszenie mikrofonu
Długość kabla 2m
Wysokiej jakości głośniki 40mm
Wysokiej jakości, czuły mikrofon
Częstotliwość przenoszenia 20Hz – 20kHz
Czułość: -110db +/- 3db
2 wtyczki jack dla mikrofonu i głośnika I USB do zasilania podświetlenia
Zgodność: Windows Vista, 7, 8, 10, MacOS
Waga: 251g
Słuchawki podłączamy do komputera za pomocą dwóch wtyczek Jack 3.5mm i jednej wtyczki USB do zasilania podświetlenia. Nie jestem fanem tego rozwiązania, 3 porty zajęte przez jedno urządzenie to trochę dużo. Sprzęt dobrze leży na głowie, pałąk jest wygodny jednak tworzywo sztuczne, którym są owinięte nauszniki i pałąk słabo odprowadza ciepło, przez co przy trochę dłuższych sesjach nasze uszy muszą odpocząć.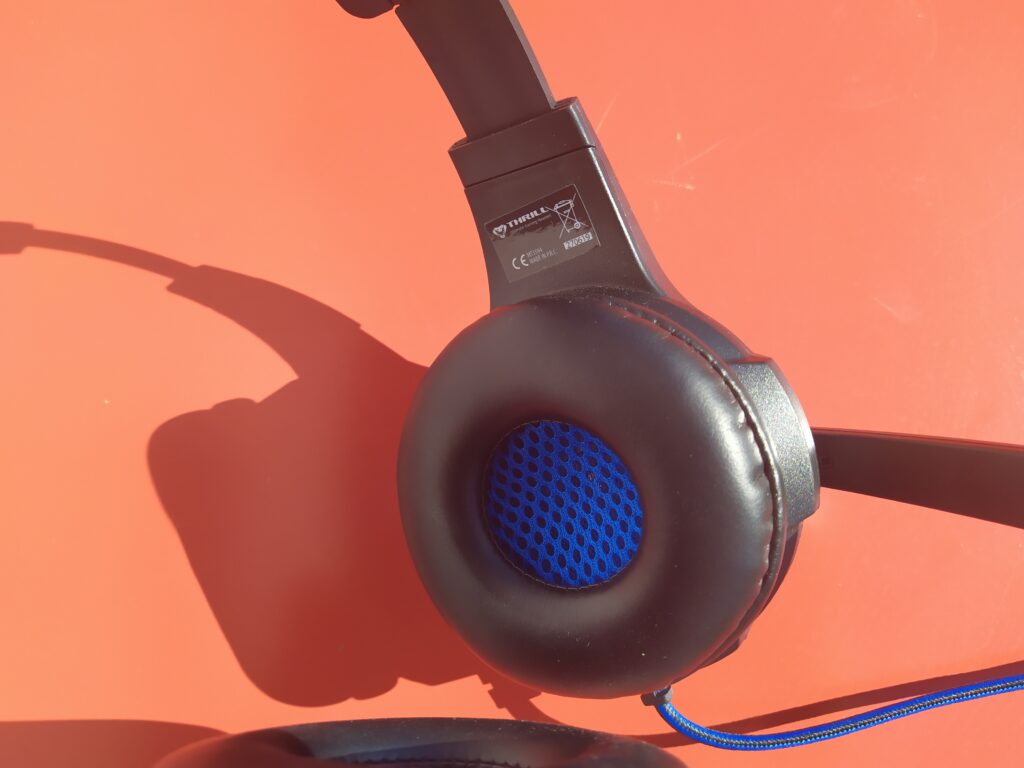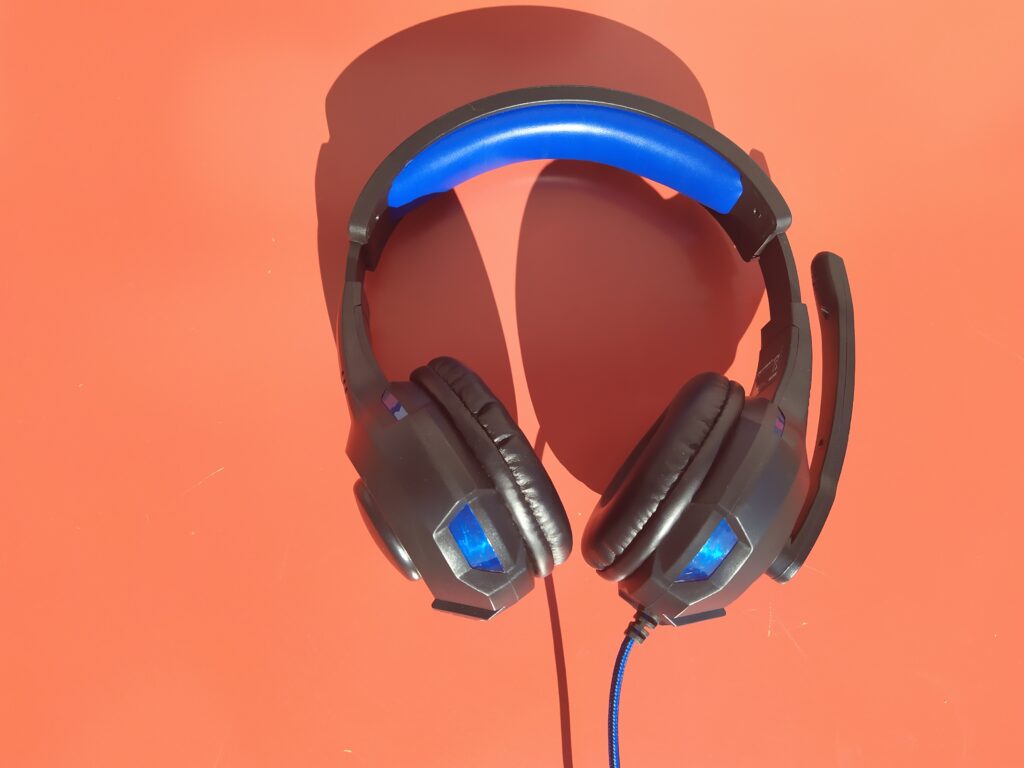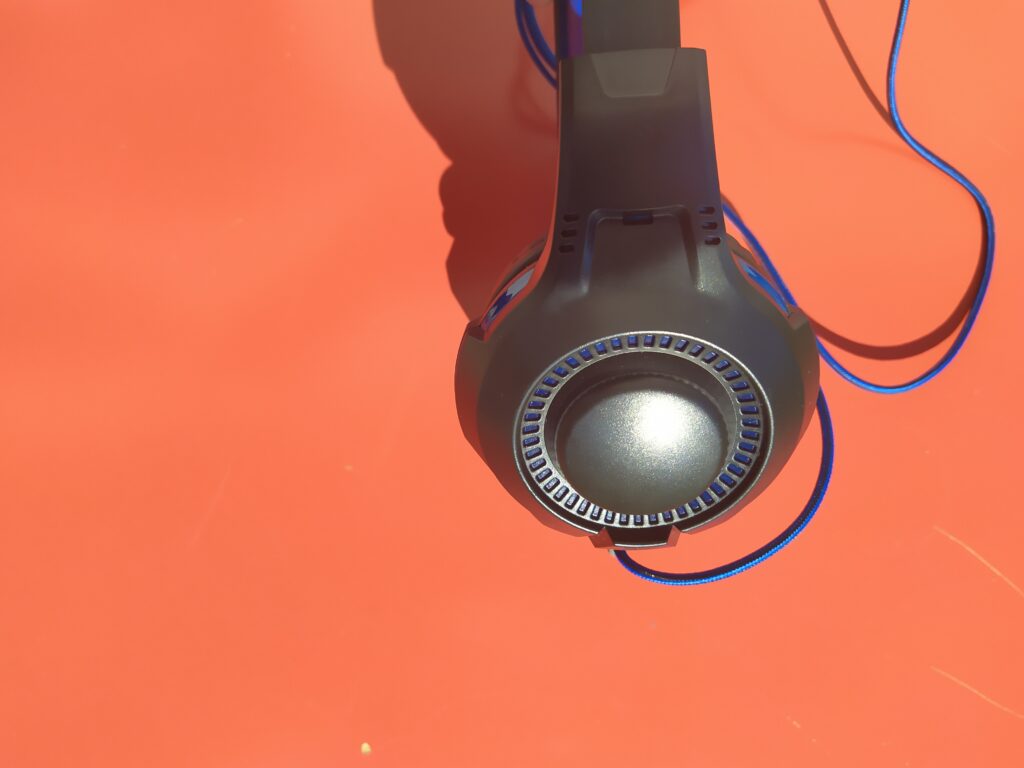 Przewód został opleciony co na pewno wpłynie na jego wytrzymałość. Mikrofon jest dobrej jakości jak na słuchawki z tej półki cenowej, jednak nie używałbym go do nagrywania podcastów lub streamowania. Spełnia zadanie komunikacji z drużyną ale nic więcej nie ma do zaoferowania. Dźwięk głośników jest OK, w grach sprawuje się dobrze jednak nie nadaje się do słuchania muzyki. Jestem zaskoczony jak dobre w nich jest wygłuszanie, prawie cały dźwięk zewnętrzny zostaje zagłuszony, a my możemy w pełni cieszyć się rozgrywką.
Podsumowanie
Słuchawki MEDIA-TECH Cobra Pro Thrill to dobry zakup dla początkujących graczy, którzy nie potrzebują świetnej jakości dźwięku czy bardzo dobrego mikrofonu do streamowania. Delikatne podświetlenie nadaje słuchawkom charakteru. Jakość wykonania jest dobra ale nie ma rewelacji. Serdecznie polecam ludziom, którzy dopiero zaczynają swoją przygodę z gamingiem.
Wygląd

Podświetlenie

Jakość wykonania

Mikrofon

Jakość dźwięku