Best Sniper Legacy to kolejna gra od studia T-Bull, w którą miałem okazję zagrać. Tytuł dostępny jest za darmo na Sklepie Play i App Store.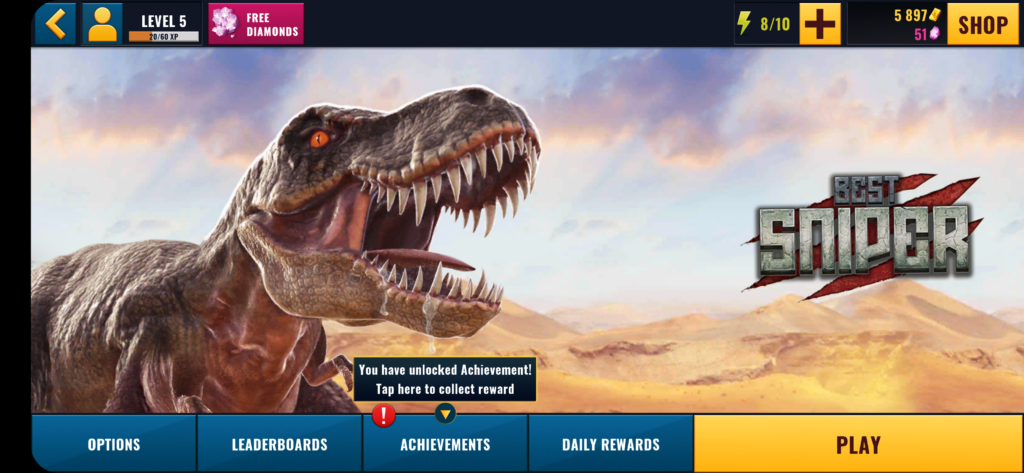 Gra polega na, czego się można było domyślić strzelaniu do dinozaurów. Zadania są krótkie i niezbyt wymagające ale czasami trafi się walka z bossem do, której może będziemy musieli podejść więcej razy. Naszym narzędziem pracy jest karabin, który musimy regularnie ulepszać. W trakcie zadań musimy wykonać określone cele naprzykład zabić dwóch przeciwników strzałem w płuca bądź głowę.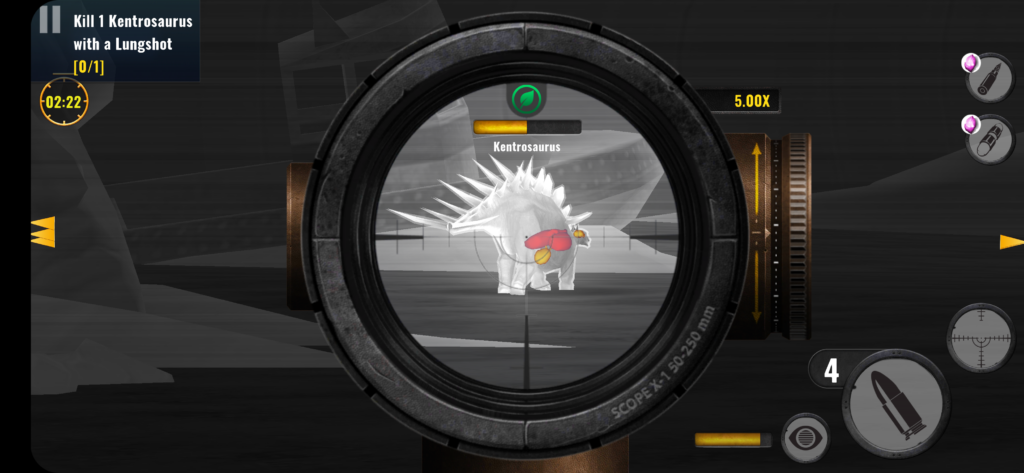 Do naszej dyspozycji jest jeszcze dostępny specjalny wizjer, który zaznacza wrażliwe punkty przeciwnika.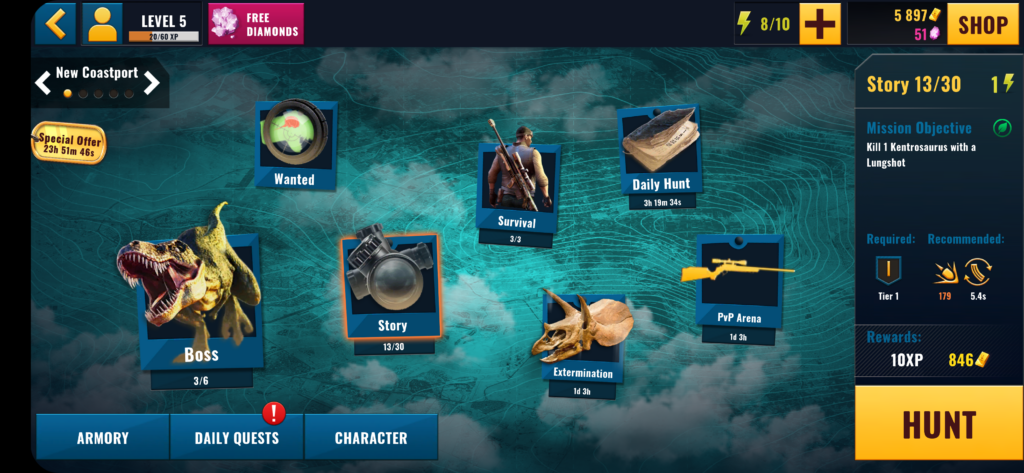 Oto wszystkie dostępne tryby rozgrywki. Ponad to mamy do wykonania dzienne zadania, które zawierają obfitą nagrodę. Niestety w grze jest pełno mikropłatności a energia potrzebna do rozpoczęcia zadania odnawia się bardzo wolno. Już w trakcie pierwszych 5 min ponad dziesięć razy ukazała mi się na ekranie grafika skłaniająca do zakupu waluty premium dostępnej w grze.